Read House
10051 Panay Way Ct
Ft. Worth, TX 76108

Tour Hours: 10am - 4pm

I decided to pursue a career in the solar industry and had to meet some experience requirements for certification.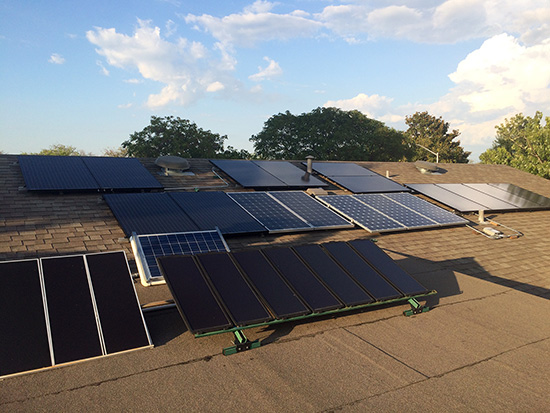 Renewable energy features
Solar PV
kW: 4.0
Installation date: 2015-2016
Installer/contractor: Homeowner
Equipment
Various
Retail Electric Provider
TXU
Energy Monitoring
Installation date: 2015
Installer: Homeowner
Green features
Host Comments
I'm Jerimiah, a NABCEP certified installer, this is my personal array. This year it has been expanded to include an additional 550 Watts of grid tie and 150 watts of off-grid power. Come and check out the 100 watt portable power station, learn about the various types of solar panels, batteries, charge controllers and inverters that operate the array. Also, discover a few applications for solar energy you may not have been aware existed.