Plano Environmental Education Center (Plano EEC)
4116 W. Plano Pkwy.
Plano, TX 75093

Tour Hours:

9:30am

- 4pm
Solar 101 presentations at

11:00 am

and

2:00 pm

Built in 2010, the Environmental Education Center (EEC) is one of the City of Plano's first green buildings and is certified LEED Platinum by the U.S. Green Building Council.

The design incorporates many sustainable features. (Green inside and out). LEED Platinum Certified. And this year you can learn how to green your home from a real estate expert! (see below for details)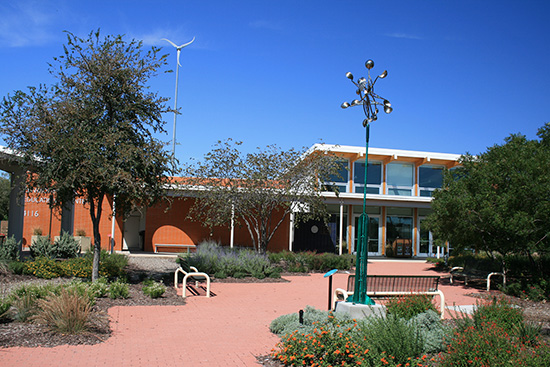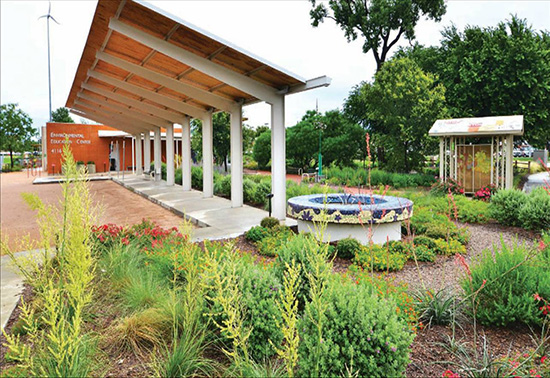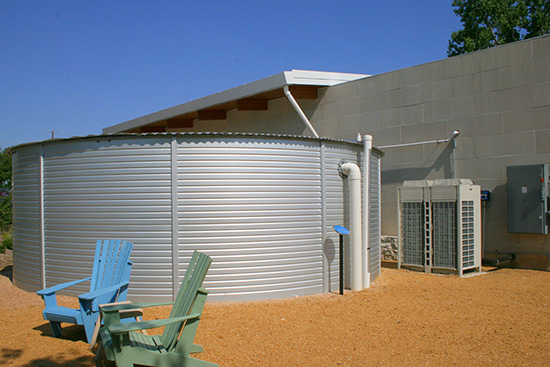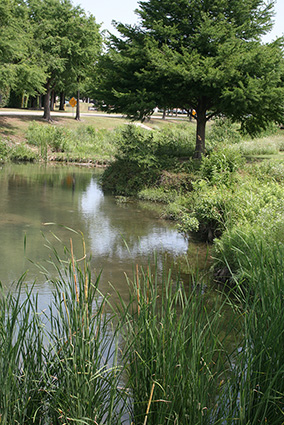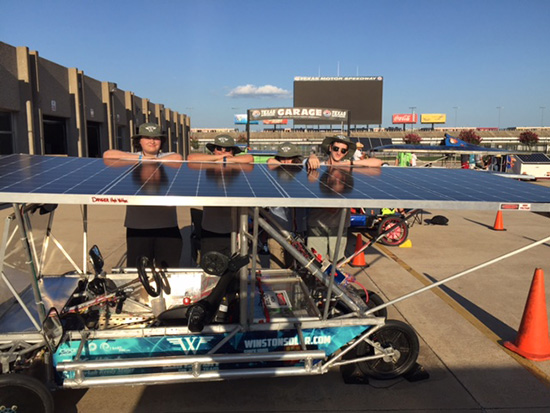 Come to the Plano Environmental Education Center for a Lunch and Solar 101!
The Soulgood food truck will be onsite for a limited time from 12:00 noon to 2:00 pm. Come enjoy organic, locally sourced plant based fast food! Taco's, Po Boy's, Burger's, Dog's are just a few of the delicious items on the menu.
http://www.eatsoulgood.com/feed-your-soul/foodtruck/food-truck-menu/
Solar 101 presentations this year are at 11:00 am and 2:00 pm. Come learn about solar basics, then go tour the homes in the area for solar owners perspectives.
New to the tour this year! Come see the Winston School Solar Car at the Plano Environmental Education Center from 10am-4pm!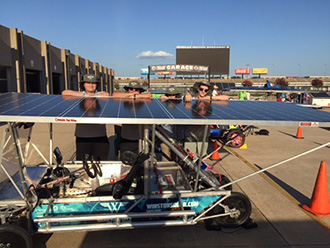 The Winston School of Dallas has an elite program "Solar Science Academy" for Winston students interested in an in-depth, hands-on understanding of STEM – science, technology, engineering, math and alternative energy. Solar Science participants experience building, maintaining, and driving a solar car, participate in solar car races on a closed track and on the open road in a cross-country race, and learn business skills, and team building.
Renewable energy features
Solar PV
kW: 10.25
Installation date: 2010
Installer/contractor: Axium Solar, Plano, TX http://www.axiumsolar.com
Equipment
Enphase Microinverters, REC 225W panels
Wind
kW 2.4
Installation date: 2010
Installer: Axium Solar http://www.axiumsolar.com
Equipment
60ft tall turbine, SkyStream 3.7
Solar Hot Water
Installation date: 2010
Installer: Fisher Renewables, LLC. http://www.solarsysinstall.com/
Retail Electric Provider
Texas Coalition for Affordable Power http://tcaptx.com
Energy Monitoring
Installation date: 2010
Installer: Johnson Controls http://www.johnsoncontrols.com/
Equipment: Enlighten System
Green features
Rain water catchment
Installation date: 2010
Installer: Rainwater Harvesting Systems, Jeremy Delost
Equipment: 2 rain cisterns (one open face 2,093 gallons, closed 20,000 gallons)
LEED Certified: Yes, LEED Platinum certified
Passive Solar Design: Yes
Roof: Metal & Living roof
Blink electric vehicle charging station ($1.50/hr)
Low water use landscape: Yes, Texas SmartScape, native and adapted plants, Texas Pure compost and mulch
Lighting: CFL indoors, LED outdoors, motion sensors, timed outdoor lighting, daylighting
Sustainable material use in building construction
Host Comments
Built in 2010, the Environmental Education Center (EEC) is one of the City of Plano's first green buildings and is certified LEED Platinum by the U.S. Green Building Council. The design incorporates many sustainable features. (Green inside and out).
Architectural site orientation and layout plan for maximum energy efficiency (roof overhangs, east-west orientation, shade)
Use of recycled / renewable / nontoxic materials (low VOC paint and adhesives, reclaimed wood, compressed recycled paper counters, recycled glass terrazzo flooring and fly-ash concrete)
Energy efficient and renewable energy technologies (solar panels, natural lighting, photovoltaics, wind turbine and living green roof)
Water conservation (rainwater harvesting, gray-water recycling, low-flow water system, efficient irrigation methods)
Educational applications (interpretive displays, interactive programs, workshops and public presentations)